In this edition of our video series "A Slice of Case," Marissa and John review our Gray Bone family of knives.
Be sure to subscribe to our YouTube channel to stay in the know on Case products!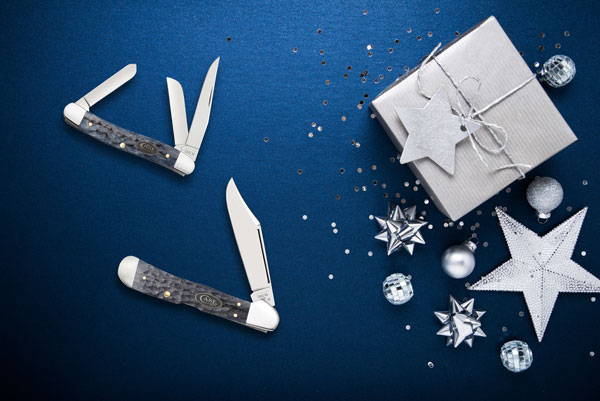 The feeling of Christmas is in the air. These beautiful knives are reminiscent of a warm breath on a cold, dark winter evening. Featuring Gray Bone handles that dance from light to dark tones, the timeless look is completed with the Case Oval Pewter shield and mirror-polished Tru-Sharp™ surgical steel blades. Get one of these treasures under your tree today!