In this edition of our video series "A Slice of Case," Marissa and John review our Heartleaf family of knives.
Be sure to subscribe to our YouTube channel to stay in the know on Case products!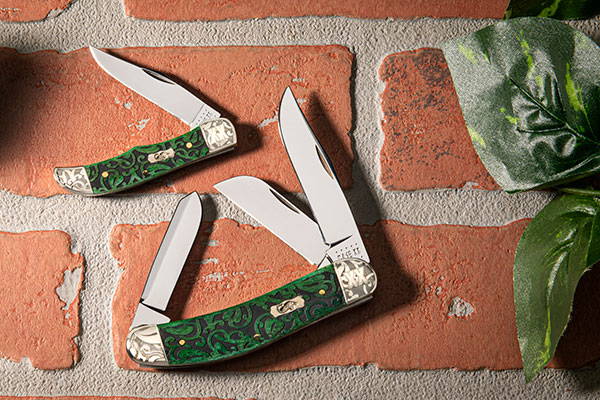 A new twist on a Christmas plant! These knives feature a graceful heartleaf pattern on Bermuda Green Bone handles and the pattern continues with elegantly scrolled bolsters. Don't miss out on these beautiful knives, plant one under your tree today!