In this edition of our video series "A Slice of Case," Marissa and John review our Limited XX Edition Series XXXVI family of knives. Be sure to subscribe to our YouTube channel to stay in the know on Case products!
Limited XX Edition: Series XXXVI

Second Cut Autumn Bone Knives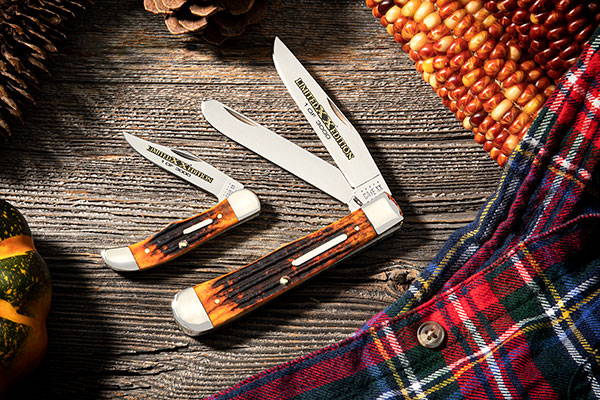 Cheer up your winter with one of these limited-edition knives. The bright Autumn bone handles add a needed pop of color to winter. The main blade of each collectible knife is embellished with the Limited XX Editions logo and "1 of 3000". The look is completed with a special Second Cut jig and the Case Bar shield.