In this edition of our video series "A Slice of Case," Marissa and John review our Natural Curly Maple family of knives. Be sure to subscribe to our YouTube channel to stay in the know on Case products!
Natural Curly Maple Knives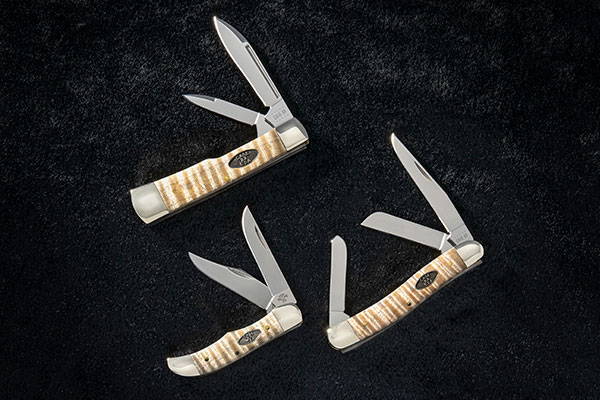 Nature's beauty shines in this new family of wood handle knives. The maple eye burl pattern wraps this smooth handle, giving it an interesting rippled effect. This Natural Curly Maple family features mirror-polished Tru-Sharp™ surgical steel blades and is finished with a Pewter Case XX USA shield.