Marissa and John discuss our new family, Olive Green Bone, in this new episode of our "A Slice of Case" video series! Be sure to subscribe to our YouTube channel to stay in the know on Case products!
Russel Jig Olive Green Bone Knives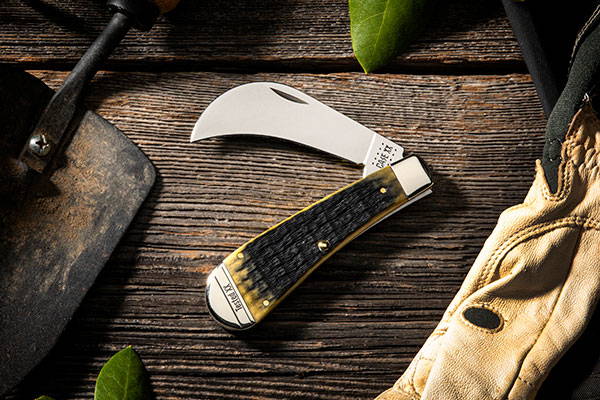 Rich dark olive tones on these Russell jigged bone handles provide a dramatic contrast against the mirror-polished blades. With elegant strike lines and the famous 'Tested XX' engraving on each cap end bolster, this winning combination is sure to get a flood of attention. Grab one for yourself or extend one as a gift for someone special.