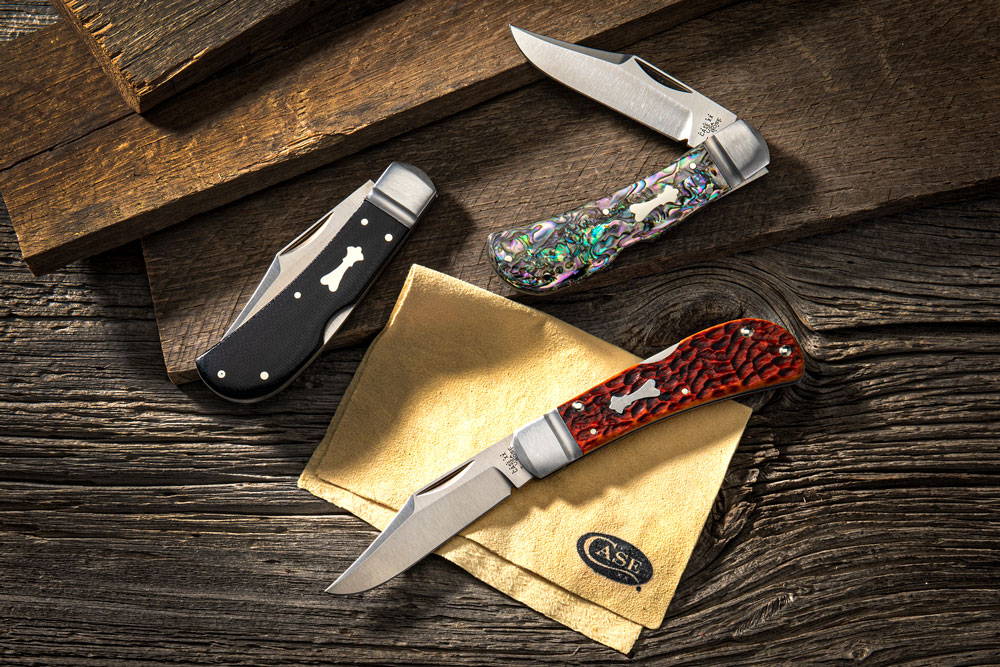 Today kicks off the 2020 SHOT Show (Shooting, Hunting, Outdoor Trade) in Las Vegas, Nevada. Case will be debuting hundreds of new products that will be available in the coming weeks and months. Be sure to check back in the summer when our newest products, the Case® Bose Locking Lanny's Clip and the Case® Winkler Pack Axe become available for purchase.
Available for purchase Summer 2020!
Made in the USA, the new Case® Bose Locking Lanny's Clip is loaded with premium features including flat taper ground and satin finished 154-CM stainless steel blades, fluted steel bolsters, specially milled liners, and a stainless "pawn" shaped shield that completes each beautifully crafted knife. A joint effort with renowned knife maker Tony Bose, who has collaborated with Case to produce high quality, durable knives with a custom look and feel for over 20 years, this lockback is a real workhorse. Its mid-lock design means it's easy to close with one hand and an especially good choice for skinning or other two-handed tasks. The blade is easy to pull, an ergonomic handle that's flared at the back ensures a good grip, and a classic leather pouch protects your investment. With a slim design that measures 4" (closed), it's big enough to get things done and small enough that it doesn't feel like a potato in your pocket. The Case® Bose Locking Lanny's Clip will be available in six styles in Summer 2020.
---
THE INSPIRATION FOR THE LANNY'S CLIP came from a knife Tony made for a friend who needed a "workhorse" of a knife with a heavy blade. Adding a locking Clip blade gives this knife the feel of a fixed blade without sacrificing the convenience of pocket carrying. These knives are limited to 950 total pieces, so when they are available you will want to be sure to grab yours fast!
Locking Clip Blade:
A wire cut 154-CM Clip Blade and dramatic swedging are custom knife features.
Pawn Shield:
A stainless steel Pawn shield is pinned-on to ensure a lasting fit.
Fluted Bolsters:
Deep fluted bolsters combined with premium handles styles serve up a sleek look.
Custom Sheath:
Each knife comes with a genuine suede leather pouch to store and preserve the knife.






High-Performance 1540CM Stainless Alloy
---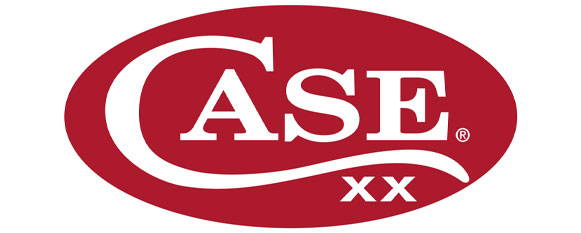 THE CASE® BOSE COLLABORATION has created some of the best knives in Case history. The Locking Lanny's Clip was inspired by a fan favorite knife that Case made with Tony in 2012, now with a locking blade. Case has worked closely with Tony for over two decades to manufacture the custom knives that best replicate the knives he makes in his own workshop.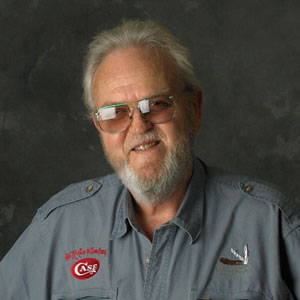 Tony Bose is a living legend in the knife world. He has been making custom knives for decades and has received much acclaim over the years. His collaboration with Case makes these knives highly sought after.