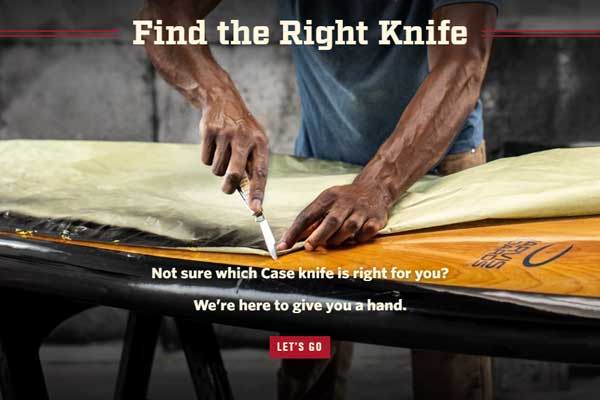 Find The Right Knife Quiz
Choosing the right Case® knife can be a daunting challenge.
CaseKnives.com features hundreds of Case® knives, each built for multiple uses and offered in varying patterns - with stainless or carbon steel blades, dozens of different handle materials, and an almost endless list of other aesthetic features from which to choose. Ask a friend for their recommendations and you'll quickly realize there's a wide range of opinions on the subject. Ever purchased a Case® knife for someone else? Then you know what a difficult task that can be.
That's why we've introduced our "Find the Right Knife" quiz. By selecting your own answers to a few simple questions, you'll be directed to a personalized curation of Case knives that most closely match your wants and needs. And best of all, you can use it from any desktop computer, tablet, or mobile phone!
The Case "Find the Right Knife" quiz is the best way to begin your search for your first – or next – Case knife. Take the quiz today to shop CaseKnives.com with added confidence!