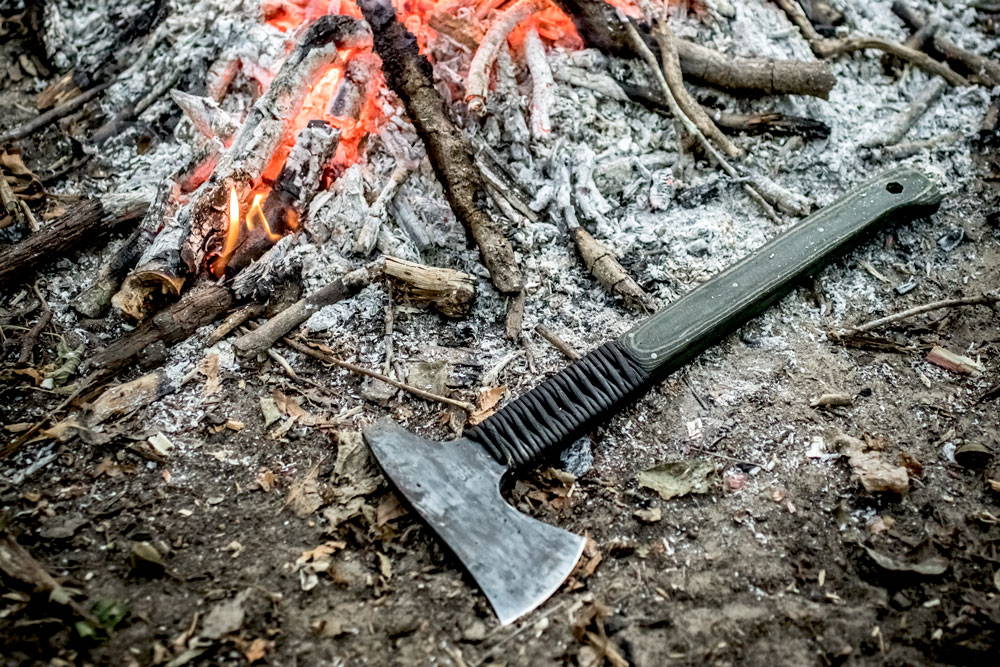 Today kicks off the 2020 SHOT Show (Shooting, Hunting, Outdoor Trade) in Las Vegas, Nevada. Case will be debuting hundreds of new products that will be available in the coming weeks and months. Be sure to check back in the summer when our newest products, the Case® Bose Locking Lanny's Clip and the Case® Winkler Pack Axe become available for purchase.
Available for purchase summer 2020!
The Case Winkler Pack Axe is the newest offering in the Case® American Heroes Series and a vital tool for those who thrive in the great outdoors or pride themselves on mastering survival skills and the challenges of wilderness adventure. It was co-designed by Kevin Holland, a survival expert with over 2,000 combat missions across the globe as a U.S. Navy Seal and an elite member of U.S. Special Operations.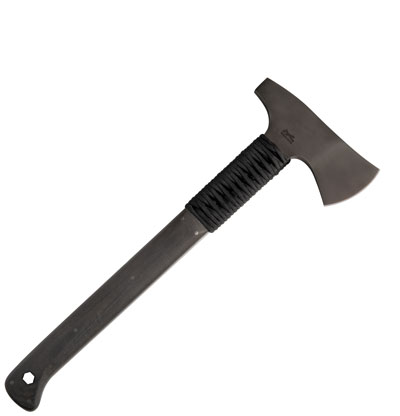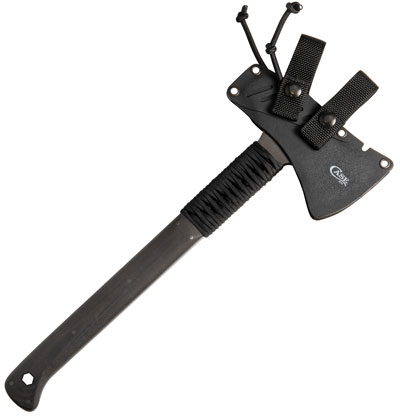 Case® Winkler Pack Axe in Kydex Sheath
The Pack Axe is built for tough work, survival excursions and heavy use. Ideal for serious outdoors survivalists, weekend campers or those who simply enjoy cutting their own path, it features a durable design built around a single 3/8" (95 mm)-thick piece of 80CrV2 carbon steel that eliminates the cracks, splinters and other common weaknesses of traditional wooden-handled axes. Super sharp out of the box, the Pack Axe's cutting edge is ideal for clearing branches, making kindling, reducing wooden debris and a variety of other chopping, splitting and clean-up operations. Its blunt hammer end increases versatility and excels at pounding stakes, driving nails, tapping rocky terrain or tackling small-scale demolitions. Easy to handle, the right-sized Pack Axe measures 15" (38.1 cm) in length and weighs 26 oz. (737 g) – big and heavy enough to get the job done, yet small and light enough to easily pack on your next great adventure.
---

The all-new Case® Winkler Pack Axe cuts through the challenges of outdoor survival!
This axe is packed with more features than just a sharp edge.
A single 3/8-inch thick piece of 80CrV2 steel to resist cracks and splinters

A hefty axe head with an edge that is sharp out of the box

A blunt end that can be used as a mallet

Durable Canvas laminate grips

Tapered, skeletonized handle promotes better balance for accuracy

Paracord wrap offers extra utility when needed

Reinforced ballistic nylon straps attach for belt carrying

Hang the axe around the camp with the hexagon-shaped hole on the knob
---